Stickmonster
https://www.geograph.org.uk/photo/2161056
https://commons.wikimedia.org/wiki/File:Hollow_way_on_the_western_edge_of_Ridley_Wood,_New_Forest_-_geograph.org.uk_-_433137.jpg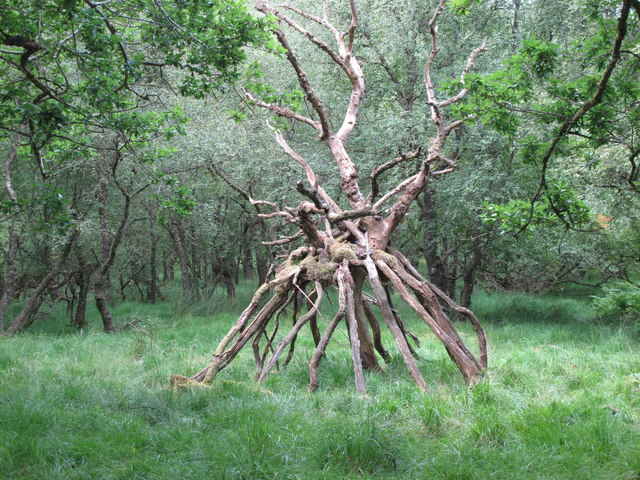 Item #: SCP-4XXX
Object Class: Keter
Special Containment Procedures:
Description: SCP-4XXX is a mobile, dome-shaped entity composed of 22 tree trunks. SCP-4XXX is carnivorous, feeding primarily on large mammals via rapid absorption of proteins. This is accomplished through the central trunk, while the remaining 21 trunks are used for ambulation.
SCP-4XXX is extremely hostile towards adult humans; however, SCP-4XXX seemingly does not recognize the existence of human children.
Recovery: SCP-4XXX was found in a small forest in the town of Quinceholm, Maine, after several police reports of a tree-like entity hunting the town's citizens.
VIDEO LOG
---
DATE: 04/02/1999
NOTE: This mission was conducted prior to extensive testing; personnel were not aware of SCP-XXXX's hostility towards adult humans.
---
[BEGIN LOG]
[END LOG]
page revision: 7, last edited:
19 Jun 2019 23:56